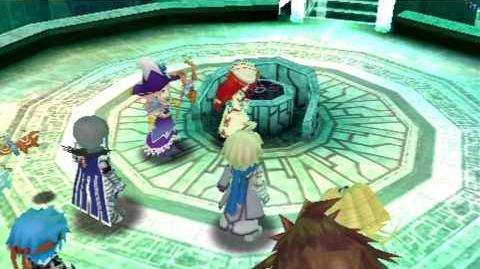 This page lists the requirements to get the Destruction Ending.
Dumping Mercury on Penelope Prickless during the Desert Lady will add Destruction points.
Selecting the negative choices throughout the story dialogue.
Keep using the Dark Ragnafacts: Dark Revalens and Dark Rassfeld
Fail side quests and flee from battles.
Having some party members KO'ed after battle.
Choosing this ending will result in the Final Phase's title card saying Twilight of gods (神々の落日).[1]
References
Edit